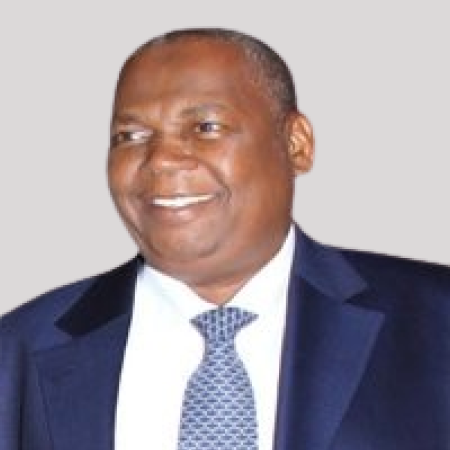 Alhaji Umar Ibrahim, mni
Fellow
Alhaji Umaru Ibrahim, mni, is a full-fledged distinguished Abusite and financial manager who Is the immediate past Managing Director/Chief Executive Officer of the Nigeria Deposit Insurance Corporation [NDIC]
He graduated from the famous Ahmadu Bello University, Zaria in 1974 and obtained a Master in Public Administration (M.P.A.) in addition to his academic laurels from the same University.
In 2001, still in the quest for further knowledge, he attended the prestigious National Institute for Policy and Strategic Studies, Kuru where he graduated in November of the same year.
Alhaji Umaru Ibrahim has had an enviable work experience since he joined the Kano State Public Service in 1975 after a compulsory one-year National Service.
From a relatively junior position of an Administrative Officer in the Cabinet Office of the Kano State Government, he rose to the post of Permanent Secretary within a period of ten years due to hard and diligent work. He served in several Ministries and Departments until 1989 when he joined the NDIC.
He joined the Nigeria Deposit Insurance Corporation in May 1989 as a Deputy Director and a Departmental Head in charge of Financial and Technical Support, one of the key operational departments of the Corporation then and became a full Director in charge of the Administration Department of the Corporation in 1991
Between 1992 and 2007, Alhaji Umaru Ibrahim headed several other departments amongst which were the Human Resource and Corporate Development Departments.
Between September, 1995 and September, 1996, he was appointed an Executive Director (Finance and Administration) in the defunct First African Trust Bank and was involved in the restructuring and sale of the bank.
In August 2007, Alhaji Umaru Ibrahim was appointed the Executive Director of the Corporation in charge of Corporate Services. His responsibilities included the General Administration, Human Resource Management, Information Technology, and Finance functions.
In December 2009, he was appointed the Acting Managing Director/Chief Executive Officer of the Corporation following the expiration of the term of the erstwhile MD/CEO. He was appointed Managing Director/Chief Executive Officer on the 8th of December, 2010.
Over the years, he has attended several technical and management courses from some prestigious institutions both at the national and international levels. Amongst the main ones are the ESSEC Graduate Business School, France, Templeton College of Oxford University, U.K. and International Centre for Banking and Financial Services, Manchester University.
Others include the Royal Institute of Public Administration, London; International Institute for Management Development (IMD), Lausanne, Switzerland; INSEAD France, ROSS School of Business, University of Michigan USA, University of Cranfield UK and the highly prestigious National Institute for Policy and Strategic Studies.
Alhaji Umaru Ibrahim is a member of several professional bodies. Some of these bodies and his membership are:
* Fellow, Nigerian Institute of Management (2006)
* Member, Chartered Institute of Personnel Management (CIPM) since 1976
* Member, Alumni Association of the National Institute for Policy and Strategic Studies (NIPSS) 2001.