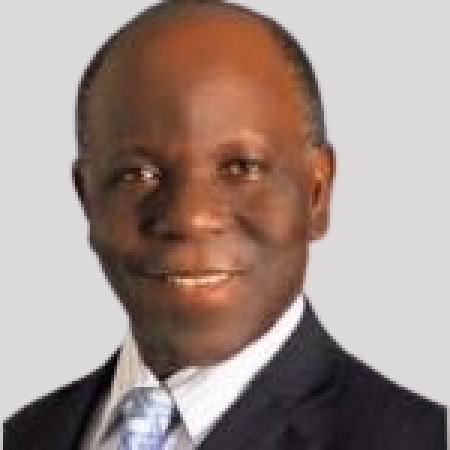 Chief Olusegun Osunkeye, CON, OFR
Fellow
Chief Olusegun Osunkeye was a past president of the Society fserved his professional accountancy training under Messrs Akintola Williams & Company and Peat Marwick, Cassleton Elliot & Company, (Chartered Accountants), Lagos (1959 to 1963) and completed his professional studies at Staffordshire College of Commerce, Wednesbury, England, (1963 TO 1965).
He is a Fellow of the Association of Chartered Certified Accountants London, the Institute of Chartered Accountants of Nigeria, and the Institute of Directors (IOD) UK and Nigeria.
After working for 5 years (1967-1972) at the United Africa Co. of Nigeria Ltd. (UAC) and the West Africa Portland Cement Co. Ltd (WAPCO), Chief Osunkeye joined Nestle Nigeria in 1972 and served the company for over 40 years rising to be the Managing Director/Chief Executive Officer for 8 years from 1991-1999.
Thereafter he was appointed Chairman of the Board of Nestle Nigeria a position he held until May 2013 when he voluntarily retired. Chief Osunkeye also served meritoriously as the Chairman of GlaxoSmithKline Consumer Nigeria Plc before retiring.