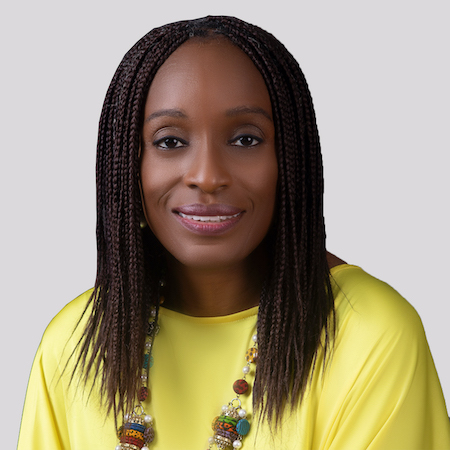 Dr Omobola Johnson
Fellow
Dr. Omobola Johnson is the Board Chair of Guinness Nigeria Plc, Custodian Investment Plc and Non Executive Director of MTNN .. An alumnus of the prestigious University of Manchester, University of London and Cranfield University, Dr. Johnson started her professional career in management consulting in the London Office of Arthur Andersen/Andersen Consulting (now known as Accenture) in 1985. In 2005, Dr. Johnson was appointed as the Country Managing Director for Accenture. In March 2010, she sought early retirement from Accenture to enable her to pursue other interests. She was appointed as a member of Nigeria's Presidential Advisory Council in 2010 providing support to the Acting President Goodluck Jonathan.
In 2011, she was appointed as Nigeria's pioneer Minister of Communication Technology. During her four-year tenure at the Ministry, she oversaw the launch and execution of the National Broadband Plan and the pioneering involvement of government in a local VC fund and a network of start-up incubators. She served meritoriously in that capacity until May 2015. In 2015 she joined TLCom Capital LLP, a technology venture capital fund, as a Senior Partner focused on investment and value generation for technology companies in sub-Saharan Africa. She is a Fellow of the Aspen Global Leadership Network (AGLN) and serves on the boards of several blue-chip companies.
Dr. Johnson brings to the Board over 30 years of experience from both the private and public sectors of the Nigerian economy. She was appointed to the Board of Guinness Nigeria 29th January 2016 as an independent Non-Executive Director, and she became the Board Chair on July 1st 2021, and the first female to hold the position. She is a member of the Finance & Risk Committee as well as the Governance and Remunerations Committee. She resides in Nigeria.