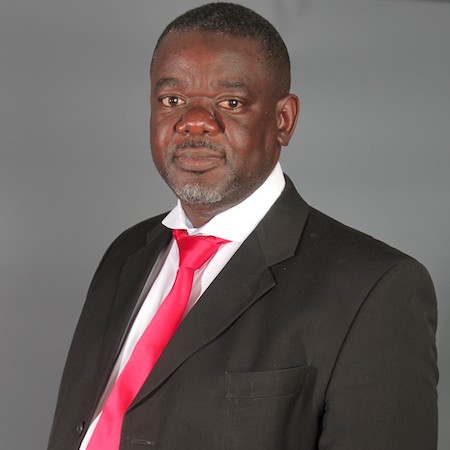 Escher Luanda
Panelist
Escher Luanda is a C-governance and ethics executive, with the Government Institutions Pension Fund. He is former Chairperson of Air Namibia, immediate Past President of the Namibia Institute of Corporate Governance, former Chairperson of the Retirement Funds Institute of Namibia, former Independent non-executive director of Namforce Life Insurance.
Escher is a member of the Committee for Responsible Investing South Africa (CRISA) where he was part of the drafting team of the South African 2nd Stewardship Code. He is a member of the Advisory Board of Business Ethics Network of Africa (BEN Africa). Escher is a former member of the Remuneration Committee of the International Corporate Governance Network as well as the Governance and Advocacy Committee of the African Corporate Governance Network. He is a member of the Governance Committee of the Council of Southern Africa Football Associations (Cosafa).
He is an admitted Legal Practitioner with the Right of Audience of the High Court of Namibia and is a Fellow of the Mauritius Institute of Directors. Escher is a Certified Ethics with the Ethics Institute.
Escher holds qualifications MBL, LLB, B.Juris and postgraduate Diploma in Compliance.