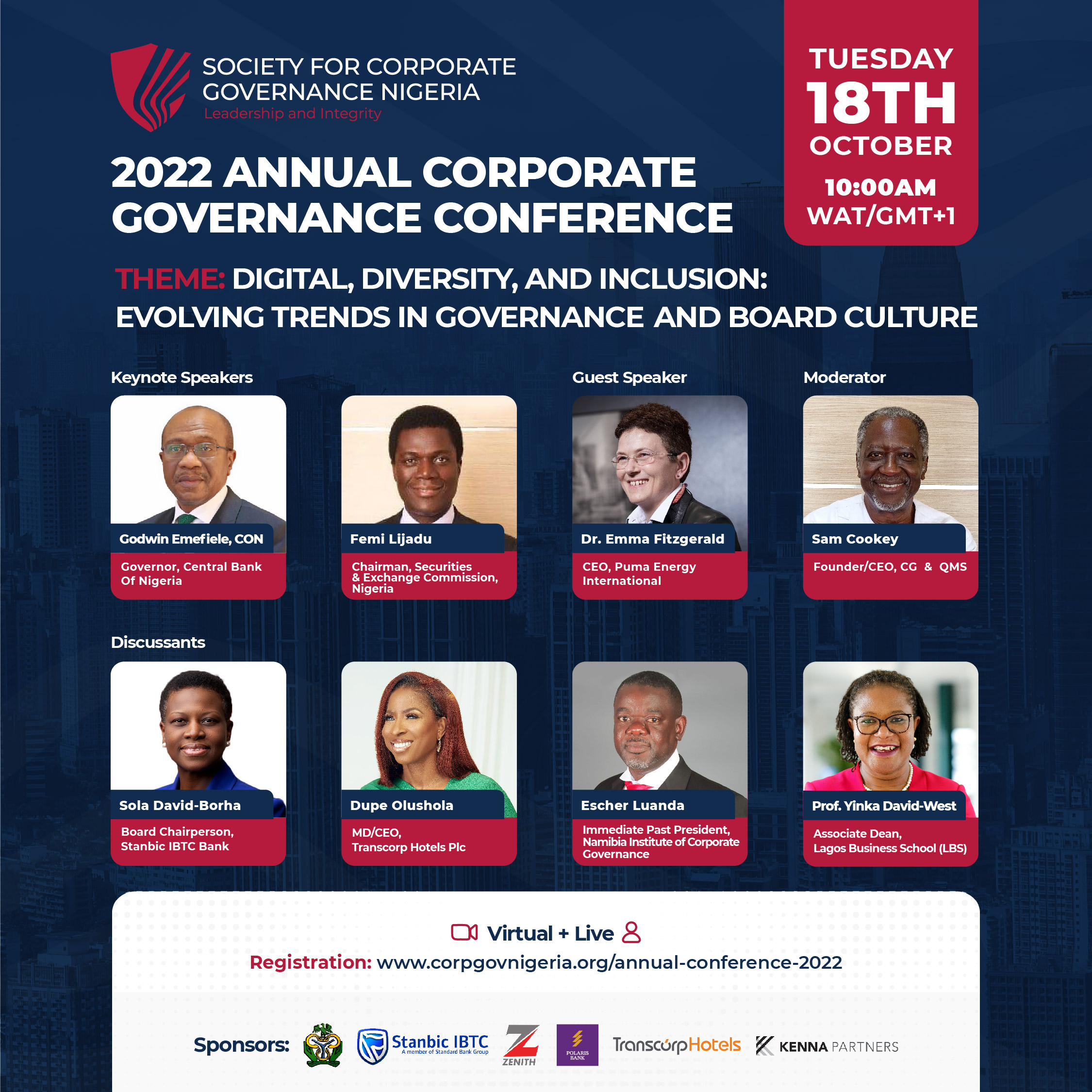 2022 Annual Corporate Governance Conference
691
691 people viewed this event.
This year's conference is themed "Digital, Diversity, and Inclusion: Evolving Trends in Governance and Board Culture."
The current global socio–economic situation has created a change in dynamics for business operations globally. As businesses try to master the challenges of a post-COVID world, the global geopolitical instability caused by the Russia-Ukraine war, the constantly growing threats of cyber security, ESG strategies, board diversity and so much more, boards need to evolve and embrace a new culture to ensure inclusion and effectiveness as well as business resilience.
How your board members communicate with each other, work as a team, and make decisions all define the culture of your board. Your board culture has a significant influence on the way your board carries out its work and shapes your board's performance.
A board with a positive culture will demonstrate unity and commitment to an agreed set of values that guide decision making.
The 2022 Annual Corporate Governance Conference will discuss the role of Digital, Diversity and Inclusion with regards to board culture and board effectiveness.