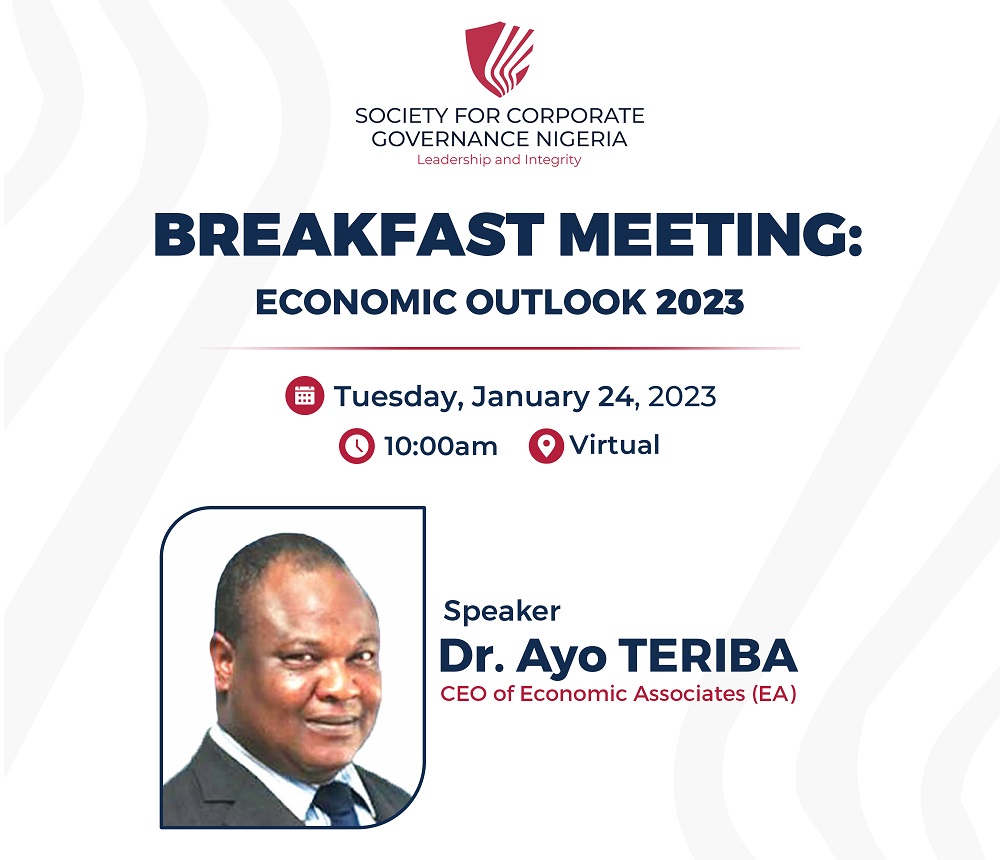 Breakfast meeting: 2023 Economic Outlook
1725
1725 people viewed this event.
Overview: World-wide, economic activities are experiencing rate hikes, recession fears, broad-based and sharper-than-expected slowdown, with inflation higher than seen in several decades. The war in Ukraine, the lingering COVID-19 pandemic, the cost-of-living crisis has triggered a costly humanitarian upheaval that demands a peaceful resolution. At the same time, economic damage from the conflict will cause a great impact on global growth in 2023.
The Society for Corporate Governance Nigeria (SCGN) has put together this session to help organisations analyze 2023 economic outlook amid global supply chain disruptions, heightened inflation, and energy security risks across sectors.
The session will strengthen participants' ability to comprehensively assess the country's economic situation, including the current state of the economy; the stance of fiscal and monetary policy; financial stability; exchange rate misalignments; vulnerabilities in the different sectors; and the medium-term outlook, especially the sustainability of public and external debt. The session will emphasize practical tools for use in day-to-day economic analysis and relies on case studies relevant to the key sectors to illustrate how these tools are applied and how they can contribute to the policymaking process.