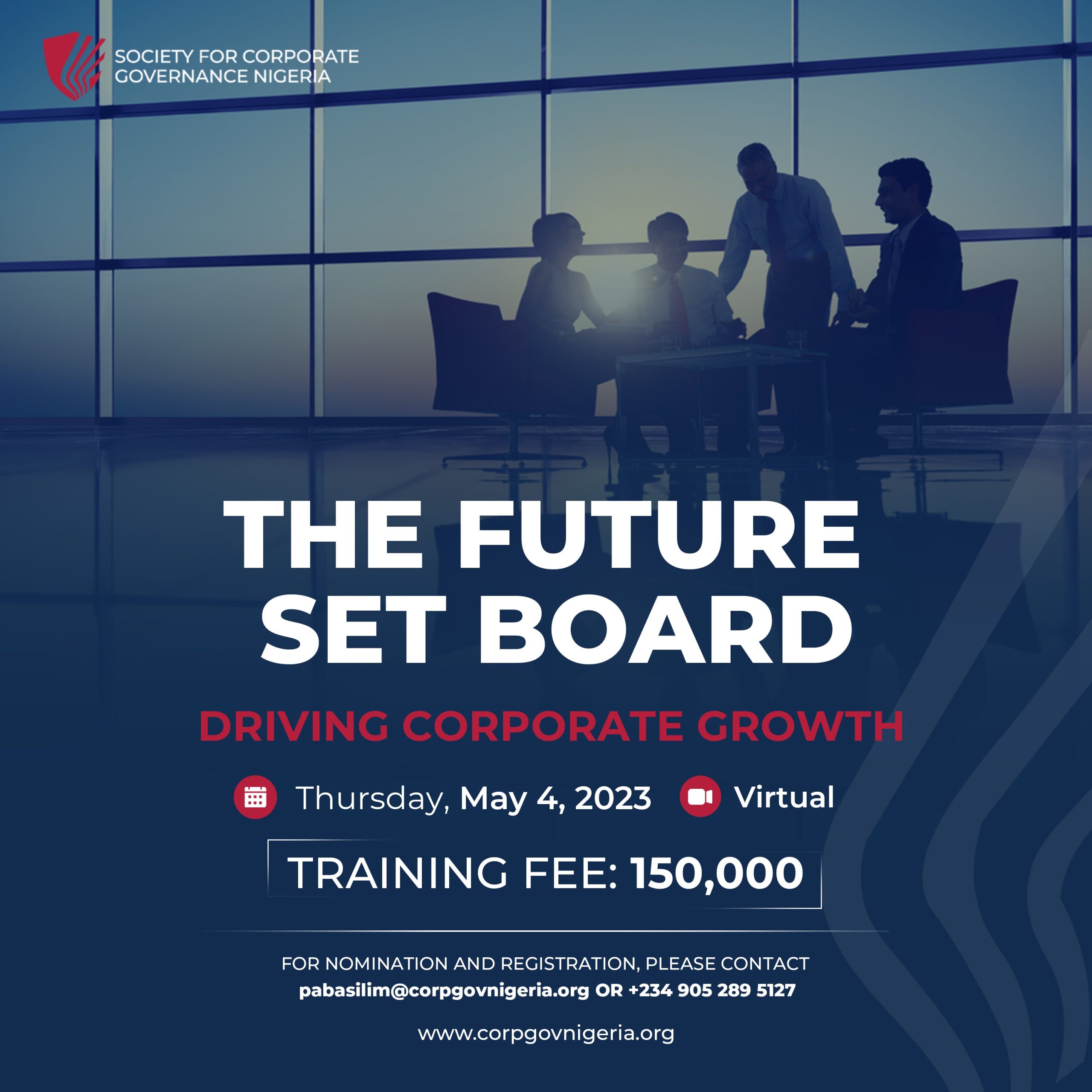 THE FUTURE SET BOARD: DRIVING CORPORATE GROWTH
1739
1739 people viewed this event.
Overview
Companies and their boards are facing an unprecedented range of pressing global issues — from an increased focus on climate and ESG-related issues to new regulations and a changing macro and geopolitical environment; from workforce relations and the management of human capital through to a cost-of-living crisis – We are in such expensive-exponential times.
A Mckinsey report stated that Board Directors spend most of their time reviewing quarterly and audit reports, budgets, and compliance materials – An amount of time needed for better future planning. The Boardroom dynamics are changing globally, and the role of the board should evolve to contain technological disruption, surging competition, increased inspection, and powerful investors. This means that boards must broaden the range of skills and experiences they seek to serve the board and the company, they must be more diverse to enable a guaranteed future.
Corporate boards have a central role in helping firms navigate a growing set of challenges including economic and social disruption.
In these circumstances, investors may look harder at the collective level of skills and experiences present on the board.
Objectives
This training will teach participants how to:
Develop a stronger focus on climate and its effect on organisational performance.
Drive diversity, inclusion, and equity factors within organisations.
Comprehend and adapt to digital issues that affect the future of organisations.
How to reshape and steer a futuristic and strategic course for the business.
Date – Thursday, 4th May 2023
Time – 10:00 AM
Venue – Virtual
Training Fee: 150,000 NGN