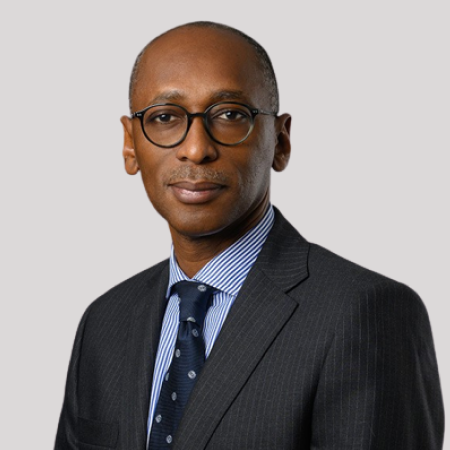 Mr Ibrahim Dikko
Board Member
Ibrahim Dikko obtained his LL.M (Corporate & Commercial Law) degree from the Queen Mary & Westfield College, University of London, England after obtaining his LL.B from the University of Buckingham, England. He was called to the Nigerian Bar in 1990.
He has a varied background in terms of his professional qualifications and work experience. Having specialised in corporate commercial law, he has worked in a variety of roles and industries that span corporate finance, banking, and information technology.
He worked in Kenneth Michael & Co between 1991 and 1992 and was on the team responsible for setting up the first discount house in Nigeria. He also worked as an Executive Director in Resourcery Plc. from 2000 to 2007. He was the Chairman of First Securities Discount House; a position he held for 10 years until he voluntarily retired in 2013. He is also a Non–Executive Director in Baker Hughes Nigeria Limited and a Director [Government & Regulatory Affairs] of EMTS Ltd (trading as Etisalat Nigeria). He also serves as an Independent Director on the Board of Custodian & Allied Plc.