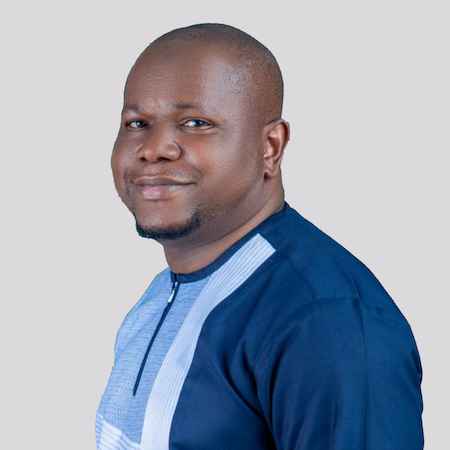 Mr Idris Ayodeji Bello
Fellow
Idris Ayodeji Bello, a self-described 'Afropreneur', is a Founding Partner at LoftyInc Capital, an Africa- focused early stage venture capital firm. Listed among CNN's Top Ten African Technology Voices, Idris has mentored and catalyzed scores of contributors across the growing African technology landscape.
Over the last decade through LoftyInc, Idris has led investments into over 150 of Africa's fastest growing startups, including two unicorns and continues to devote his efforts to the development of innovation-driven, technology-enabled social enterprises that empower the underserved on the continent.
Idris is also a co-founder of the Wennovation Hub, and the Lagos Angel Network, which have both played important pioneering roles in Nigeria's technology ecosystem.
He holds degrees in Computer Engineering (BSc first class hons.) from Obafemi Awolowo University, Nigeria, Computer Science & Data Mining (MSc.) from the University of Houston, and Global Health Science (MSc.) from the University of Oxford, UK. He also holds an MBA from Rice University, USA, and a Certificate in Exponential Technologies from Singularity University, Silicon Valley, USA
Having held senior management roles at Chevron Corporation, ExxonMobil and the Clinton Foundation Health Access Initiative, his experience spans across energy, technology and healthcare in the USA and sub-Saharan Africa.
A foremost advocate of corporate governance, he currently serves as an Independent Non-Executive Director on the Board of Stanbic IBTC Stockbrokers Limited where he is a member of the Governance and Nominations Committee. He is also an Independent Non-Executive Director at Stanbic Financial Services Limited and Sudo Africa among many others.
Idris is a 2019 University of Oxford Weidenfeld-Hoffman Distinguished Alumni Winner, 2016 Singularity University Impact Fellow, 2011 StartingBloc Innovation Fellow and a 2010 Nigeria Leadership Initiative Future Leader, part of the Aspen Global Leadership Network.  He received the Dell Best Social Innovation Leveraging Technology Award in 2011 and 2012, respectively and also won the 2011 New York Ideas Marketplace Top Social Enterprise Pitch Award. He is a 2011 Fellow at the Harambe Entrepreneur Alliance, a gathering of highly educated young African entrepreneurs seeking to translate ideas about the development of Africa into action.
Idris was named a 2012 Dell Global Innovation Ambassador for his role in supporting social innovation, and also selected as a 2012 MIT Global Start-up Fellow for global contribution to entrepreneurial development. He is also a 2015 Bill and Melinda Gates Grand Challenge Exploration Awardee.
Idris spends most of his time between Houston, Lagos, Cairo, and airport lounges.