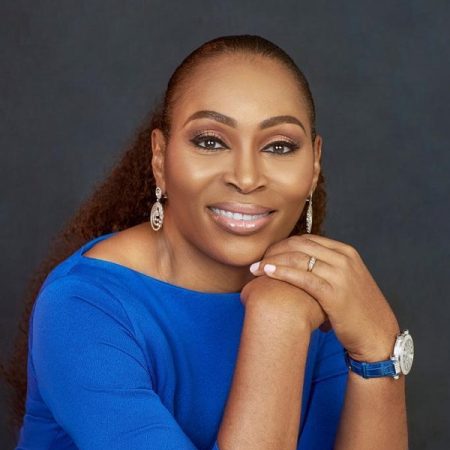 Mrs. Udo Okonjo
Global CEO/ Executive Vice Chair Fine and Country West Africa
Global Business Leader | Multi Award Winning Real Estate Entrepreneur and International Lawyer | Official Member Forbes Business Council | Proud Chevening Scholar | Berkeley Certified Executive Coach | Currently CEO Fine & Country WA | Independent Board Director to
publicly listed and private boards.
Mrs. Udo Okonjo is currently the Chief Executive Officer/Vice Chairman of Fine and Country West Africa. She is a seasoned legal practitioner who was admitted to the Nigerian Bar Association and New York Bar in 1991 and 1994 respectively and pursued a successful legal career for more than two decades, in addition to having acted as Senior Special Adviser on Legal and Constitutional Matters to the Senate President of the Federal Republic of Nigeria and being a Partner at a leading local Commercial law firm.
Having emerged best graduating female student at the Nigerian Law School, in 1991, she was awarded the prestigious British Chevening Scholarship to study at the University of London, Kings College School of Law, where she graduated with a Master's degree in Law (LLM)
specializing in Corporate and Commercial Law. She earned a certificate in Effective Real Estate Marketing from the National University of Singapore in conjunction with the Dubai Real Estate Institute amongst several real estate and executive courses at the Said Business School,
Oxford University, Judge Business School, Cambridge University, and Lagos Business School, Pan Atlantic University. She recently finished the Berkeley Executive Coaching Certification programme and actively coaches C Suite Leaders, high impact entrepreneurs.
Udo Okonjo is passionate about leadership development, real estate and entrepreneurship as a means of wealth creation and nation building and is convener of the annual Refined Investor Series to provide an accurate roadmap and insight on the Nigerian real estate market.
In her second half, Udo Okonjo is Motivated by helping High Impact Leaders Expand Their 'Zone of Possibilities' and Maximise Leadership, Business and Wealth Outcomes Through a proprietary brand of ACE Business and Leadership Coaching. She is on a mission to coach 1000 purpose driven Global ACE Leaders and multi billionaires by 2030.
She is also the Founder of Africa's Premier female leadership academy, IWOW Leadership Academy, and the social impact platform 'Inspired Women of Worth' founded in October 2010 in Johannesburg South Africa to elevate, empower and connect power women who together have become a positive global force and collectively do a world of good in various areas of impact