I quite like dreams. Dreams are necessary.
Dreams propelled by wings of purpose and action tend to come true. Dreams about a greater Africa are also good dreams, as the hope that comes with dreaming keeps one going even when the going gets tough.
For the past 17 years, the Society for Corporate Governance Nigeria has focused on developing and promoting accountability, transparency, and ethics in the Nigerian business environment and across Africa. We have consistently promoted good corporate governance and ethical corporate culture, through advocacy and advisory services, training programmes and events, research, resources, and a vibrant member network of individuals and corporate organisations. However, there is still so much work to be done.
A month ago, we celebrated the relaunch of our Brand Identity and shared the new strategic focus of the Society with a technology-driven approach at its core. On this new path of our journey, we are rolling up our sleeves, digging in our heels and working towards our unwavering vision as we meet the changing demands of the roles and responsibilities of existing directors, aspiring directors, and young directors in the organisations that they lead.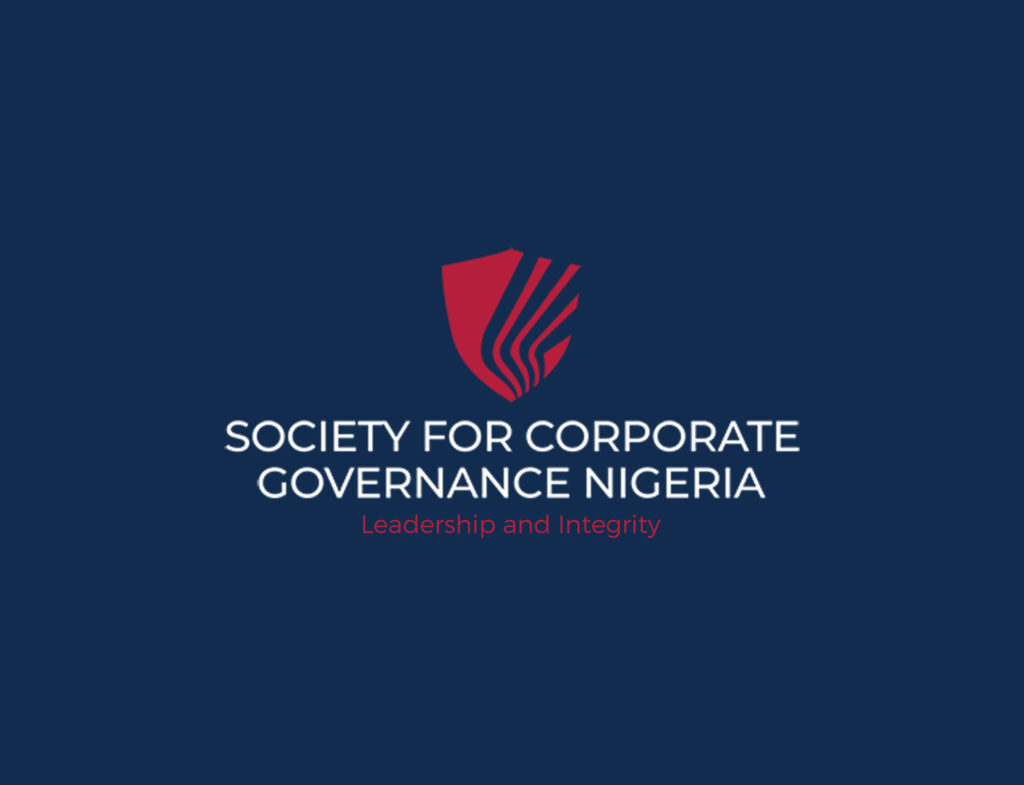 The SCGN vision is to be a leading role player in the development and promotion of corporate governance best practices in Nigeria, and to be a recognized reference point internationally in matters relating to corporate governance. This is our dream for the future, but we have begun the work required in the present to create that future. A future where:
Diversity, Equity and Inclusion (DEI) are not Buzzwords
Even in the face of compelling evidence that shows that when DEI is properly considered in board compositions, the organisation exhibits especially high performance across its metrics. For me, this goes beyond just the gender conversation (even though it is extremely important), but to issues of race, ethnic diversity, age, abilities and disabilities, background and experiences. As the saying goes 'you cannot give what you don't have! 
In the absence of DEI in leadership, it is detrimental to organisational growth and sustainability, as you simply do not have varying representations of your stakeholders' viewpoints and intrinsic considerations. According to the International Labour Organisation, "companies with more inclusive business cultures and policies see a 59% increase in innovation and 37% better assessment of consumer interest and demand".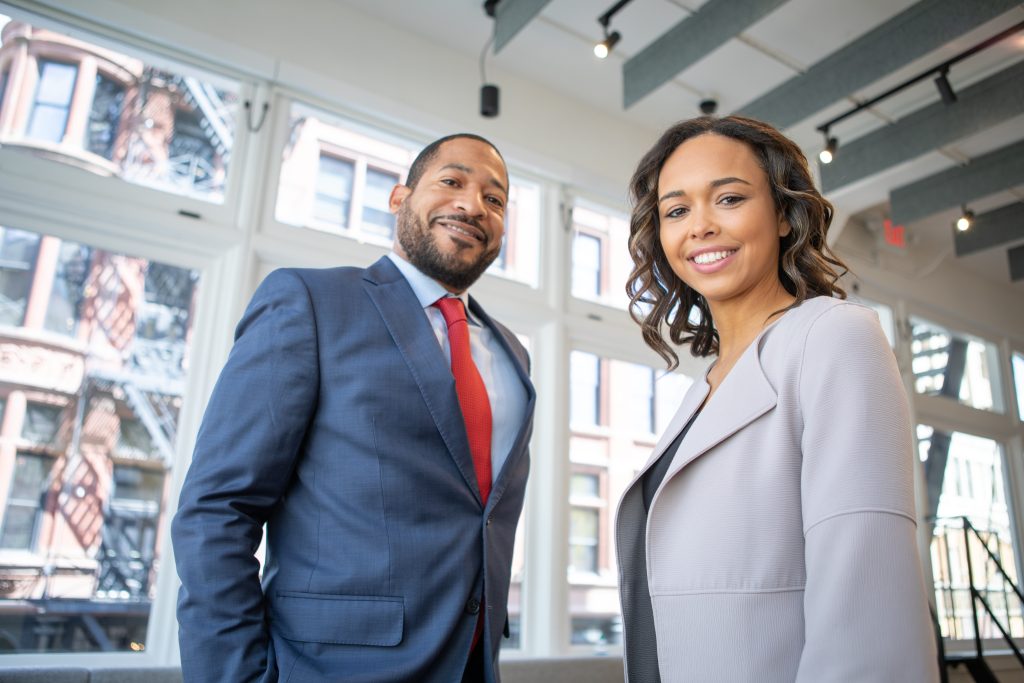 I would love to see more boards move from simply adding: the token female, the token young executive, and other token representations to being more strategic about board composition and structure to lead more effectively.
Environment, Social and Governance (ESG) Becoming More Mainstream
Following the Covid 19 pandemic and even before then for the early adopters, ESG (Environmental, Social and Governance) related matters have been a keen focus across the globe. Most organisations on the continent may have focused more on the sustainability side of things concerning mitigating their unique risks, but the entire ESG concept is yet to become more mainstream in Africa. 
For this to happen, there must be guiding frameworks for its adoption within the tenets of corporate governance. From ESG-related mandatory disclosures to the environmental impact of operations, which should motivate boards to have the expertise and reporting structure to create the required policies to effectively oversee this emerging area from a  risk management perspective.
It would be amazing and ultimately game-changing for ESG to become a bigger priority for our organisations.
Digitisation and Digital Transformation are on Every African Organisation's Agenda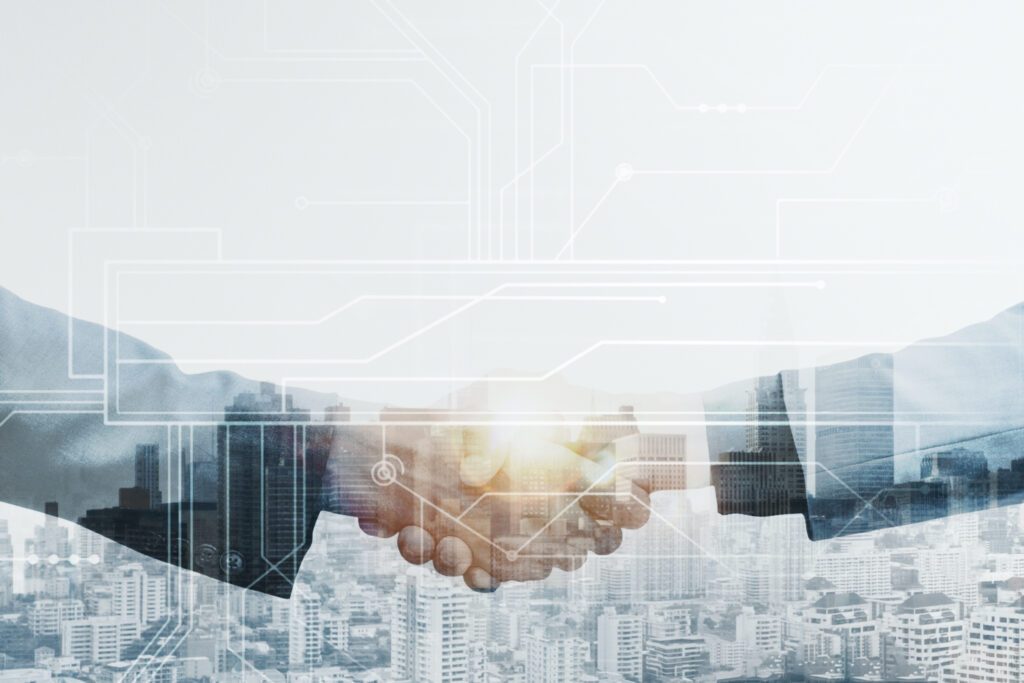 This right here represents a big part of the future (the present for some) and the future of work. These new times not only require new leaders but new responses. Organisations that want to continue to exist and be relevant must take a proactive position regarding corporate governance and digitization. 
Technology is such an enabler and one that can be best applied across individual, corporate and regulatory levels. This goes beyond the use of digital communication tools or presenting information in digital format. Just as digital transformation goes, it must cut across business model transformation, domain transformation, process transformation and organisational transformation. 
In an article that I was reading recently, the writer argued that the process of digital transformation as it applies to corporate governance requires a deep consideration of corporate governance itself. It describes the shift of moving from corporate governance to platform governance. This idea stems from the fact that in today's global landscape, platforms dominate the business and social landscape and are better representations of the reality of companies (heightened connectivity, more agile and more horizontal). The article goes on, but the primary debate focuses on the scope of digitalization, and what elements boards should prioritise as they define their transformation roadmap.
Do boards become more proactive and anticipate change? This is the more popular option.
Or
Do they take a more reactive stance and only respond to social, regulatory and legislative changes as they occur?
Again this is another extremely broad conversation, but isn't this the best time to begin to have these conversations, as the world continues to rapidly evolve while we decide which way to go? Nigeria and indeed the entire continent, must begin to play from the front as opposed to constantly playing catch up!
As I mentioned earlier, SCGN remains committed to being a leading role player in fostering the best corporate governance practices for business integrity through various activities and programs.  
We have begun and will continue to develop relevant training, resources and initiatives on thought leadership that meet the changing demands of the roles and responsibilities of existing directors, aspiring directors, and young directors: board mentorship programmes, publications and research materials around subjects like ESG and reporting guidelines, DEI across organisations, capacity building for inspiring female directors, coaching sessions and much more. 
Visit our website www.corpgovnigeria.org for more information, and make sure to sign up for our newsletters while you are on the site. That way you would always be the first to know about our activities or events and can stay abreast of corporate governance matters and trends in Nigeria, across Africa and around the world.
Chioma Mordi
CEO 
About The Society for Corporate Governance Nigeria
SCGN is a registered not-for-profit organisation committed to the development of corporate governance best practices in Nigeria. Today, the Society is the foremost institution committed to the development and promotion of corporate governance best practices in Nigeria.