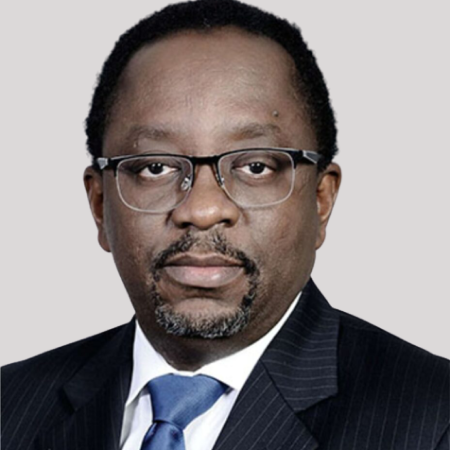 Prof. Fabian Ajogwu, SAN
Board Member
Fabian Ajogwu, is a Senior Advocate of Nigeria and a Lagos Business School Professor of Corporate Governance. He is the author of the books: – 'Corporate Governance & Group Dynamics'; 'Corporate Governance in Nigeria: Law and Practice'; 'Commercial Arbitration in Nigeria: Law and Practice'; 'Fair Hearing'; 'Mergers & Acquisition in Nigeria: Law and Practice'; and 'Law & Society'. He is the co-author of "Petroleum Law and Sustainable Development"; and 'Legal & Regulatory Aspects of Commerce'.
He is an alumnus of the Said Business School of Oxford University, and an alumnus of the Lagos Business School. Professor Ajogwu holds a doctorate in law from the University of Aberdeen, Scotland; an MBA from the IESE Business School, University of Navarra, Barcelona; and law degrees from the University of Nigeria, and the University of Lagos.
The Learned Senior Advocate has been lead counsel to the Federal Government of Nigeria in several cases of national importance, with an emphasis on aviation, defence, energy, and financial services sectors. He serves on various boards and chairs the boards of several Nigerian companies. He has served as Honorary Consul to the State of Israel in Nigeria, and the Republic of South Africa in Nigeria.
Professor Ajogwu assisted the Securities and Exchange Commission in drafting Nigeria's pioneer Code of Corporate Governance. He chaired the Nigerian Communications Commission Committee on Corporate Governance that produced the 2014 NCC Code of Corporate Governance for the Telecommunication Sector. He is a Fellow of the Society for Corporate Governance Nigeria; a Fellow of the Chartered Institute of Arbitrators Nigeria, and a Fellow of the African Leadership Initiative West Africa, Henry Crown Global Leadership of the Aspen Institute. He is also a Fellow of the AIFA Reading Society.