In a bid to contribute towards Nigeria's effort to achieve net-zero emission outcome, the Society for Corporate Governance Nigeria (SCGN) has sponsored the planting of fruit trees at Elemoro Junior Secondary School, Ibeju-Lekki, Lagos State. The exercise was held within the school's premises recently as part of activities marking the Society's 2022 Annual Conference. The Nigerian Conservation Foundation, an environmental non-governmental organisation which works to preserve the natural resources and biodiversity of Nigeria, served as the Technical Partner and project implementer.
Mrs. Chioma Mordi, Chief Executive Officer, SCGN, speaking to newsmen in Lagos, last weekend noted that trees contribute to the wellness of the environment by providing oxygen, improving air quality, lowering the air temperature and lots more. She stated that the Society embarked on the tree planting exercise to contribute to efforts to help mitigate the impact of climate change by lowering the volume of carbon dioxide and other greenhouse gases in the atmosphere.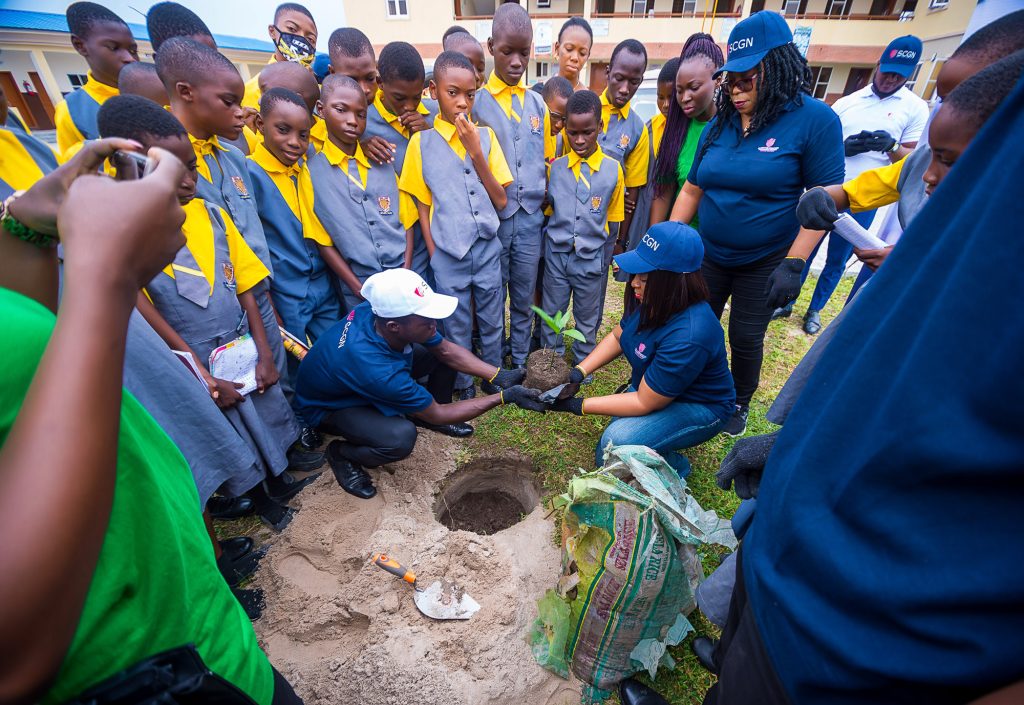 According to Mrs Mordi, "The overall goal of the initiative is to contribute to Nigeria's global restoration effort while recognising the key role children play in the sustainability agenda." She added that the fruit trees planted in Education District III of Lagos State include Mango, Cashew, Orange, Soursop and Tangerine.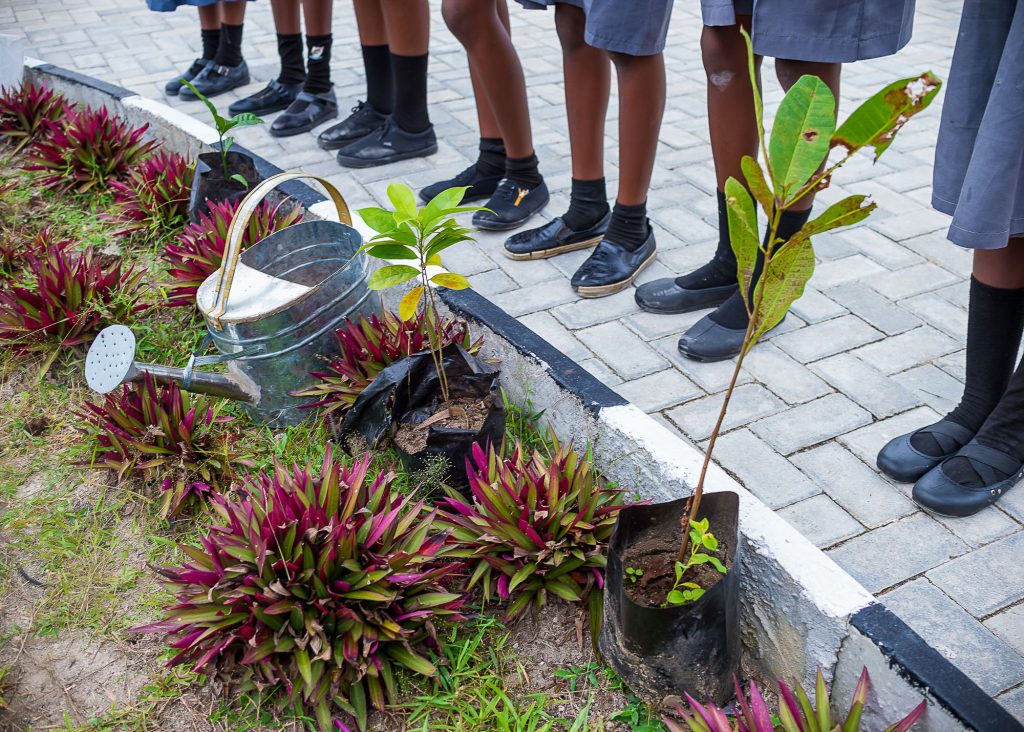 The corporate governance and sustainability advocate explained that the species of trees planted were selected based on suitability to the ecosystem, economic opportunities of the trees and resistance to environmental factors. She revealed that each specie planted was done on behalf of important dignitaries in celebration of the 2022 Annual Corporate Governance which had the theme "Digital, Diversity, and Inclusion: Evolving Trends in Governance and Board Culture." 
The trees were planted in honour of the conference speakers and panelists-  Mr. Godwin Emefiele, CON, Governor Central Bank of Nigeria; Mr. Femi Lijadu, Chairman, Securities & Exchange Commission, Nigeria; Dr. Emma FitzGerald Formers, CEO, Puma Energy International; Mr. Sam Cookey, Founder/CEO, CG & QMS; Mrs. Sola David-Borha, Board Chairperson, Stanbic IBTC Bank; Mrs. Dupe Olushola MD/CEO, Transcorp Hotels Plc; Mr. Escher Luanda, Past President, Namibia Institute of Corporate Governance and  Prof. Yinka David-West, Associate Dean, Lagos Business School.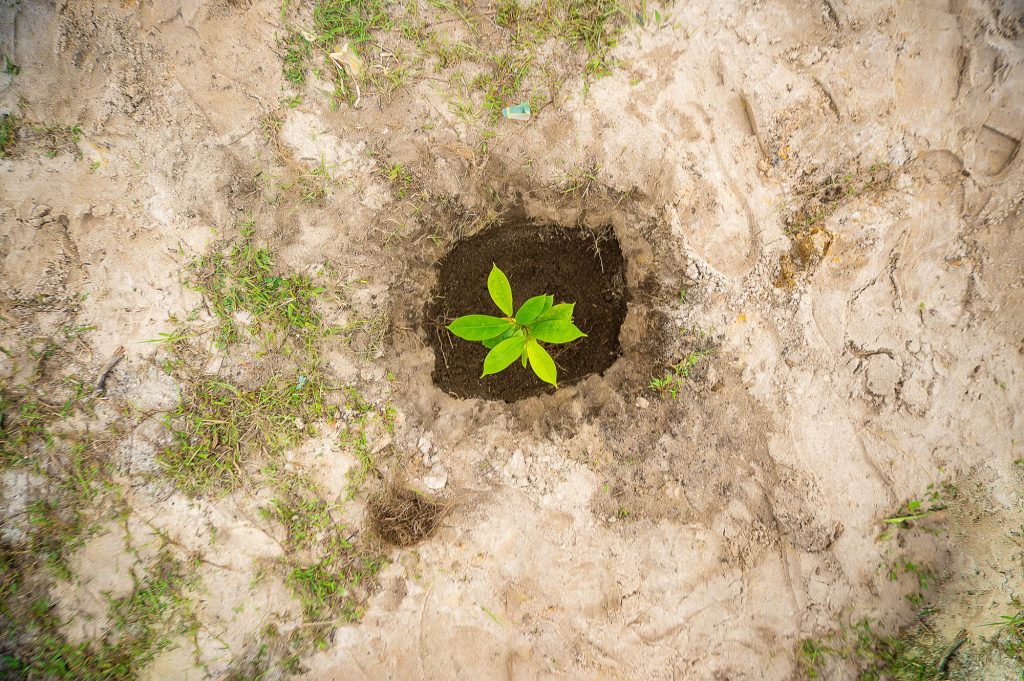 On the sustainability of the project in the light of the time-frame required for maturity, she noted that the school management together with selected students have been briefed on the project, its importance to the wellbeing of our environment and their responsibilities which covers nurturing the seedlings planted. In addition, the education unit team of the Nigerian Conservation Foundation will pay regular visits to the planting site to monitor their survival.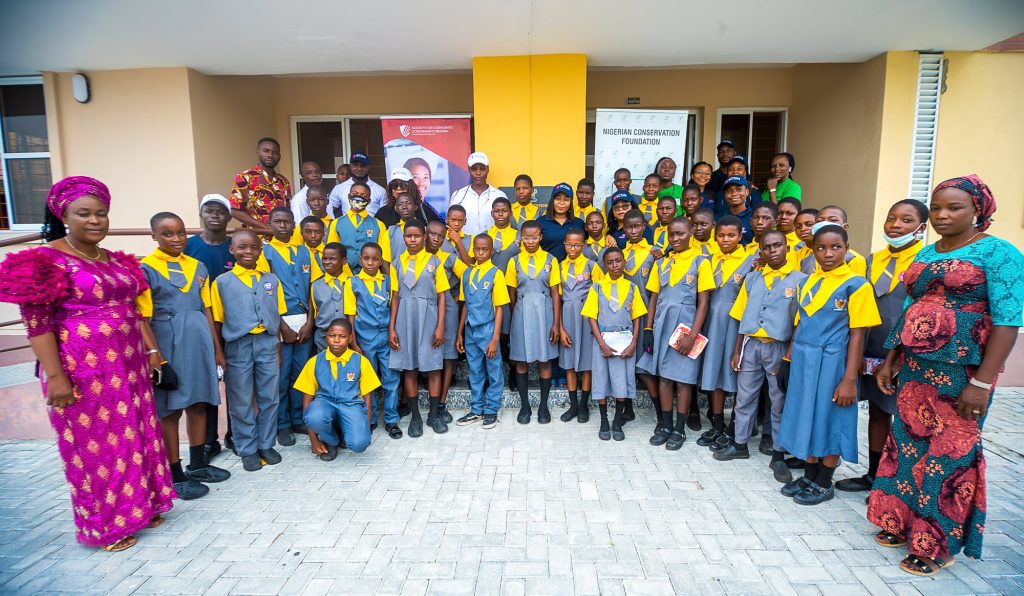 It is expected that the fruit of the trees would serve the school, students, and communities at maturity, with the canopy of the plant providing shade to the students while also improving the health of the ecosystem. The project will undoubtedly contribute to efforts to reach Nigeria's SDG targets.