And just like the saying 'hard work pays off'…
After the last 18 months of hard work, it all came together even better than we imagined on June 16th 2022 as we celebrated the relaunch of our Brand Identity. On this momentous occasion, I was also privileged to share the new strategic focus of the Society with a technology-driven approach at its core.
This is the new SCGN brand. It has gravitas and is focused, motivating, and with an eye on the future.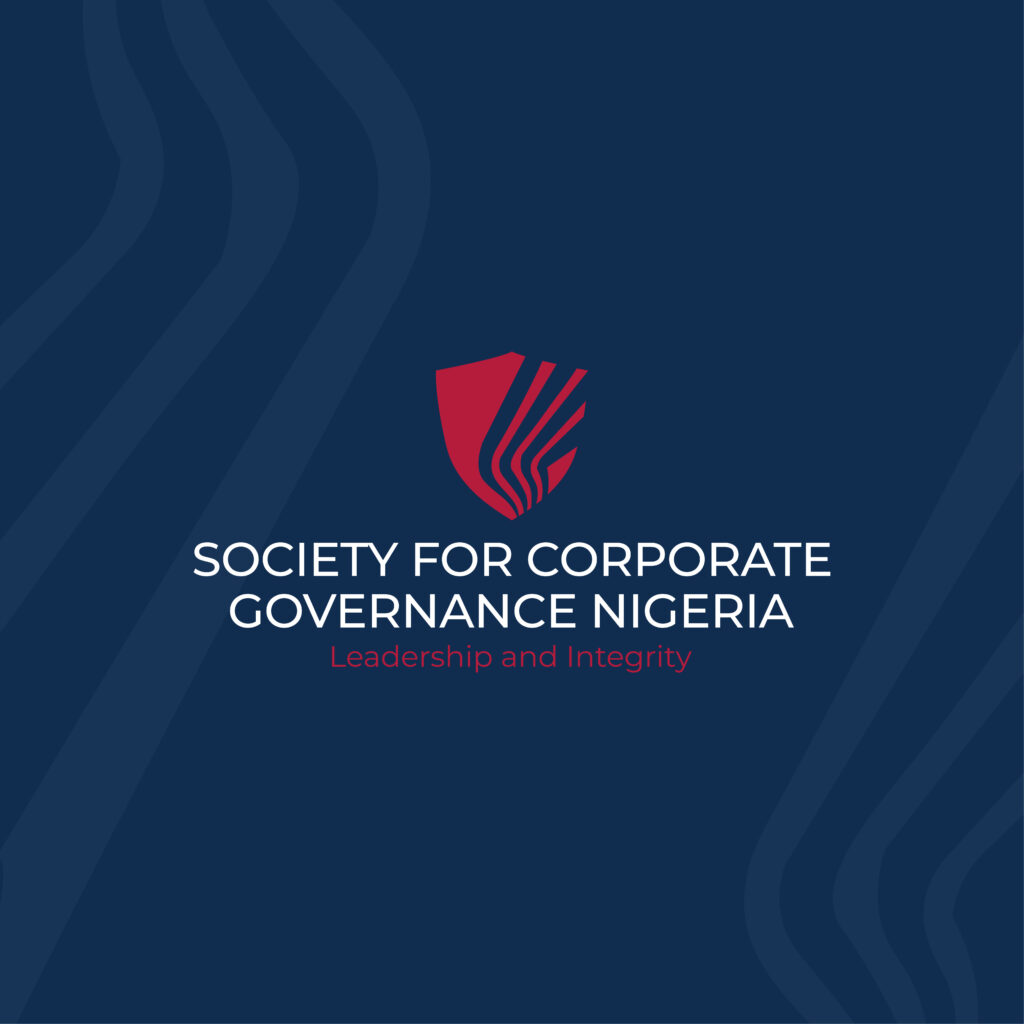 Through the new strategic focus and brand relaunch, we are reaffirming the Society's position as a Thought Leader within the Nigerian and global corporate governance space. 
The new brand remains firmly aligned with the core values of the society (Leadership, Integrity, Professionalism, Accountability, and Transparency) and ensures the values remain intact. 
On this new path of our journey, we will continue to actively promote advocacy, through various activities and programs geared towards fostering the best corporate governance practices for business integrity. Through our new brand identity with all its components and expressions, we will remain current and relevant to our various stakeholders.
The Society will develop initiatives on thought leadership that meet the changing demands of the roles and responsibilities of existing directors, aspiring directors, and young directors – initiatives like board mentorship programmes, capacity building for inspiring female directors, coaching sessions and much more. Members' experience and engagement would be a major focus of the rebranded Society.
We would equally be looking at expanding our reach and impact to other sectors like tech, start-ups, SMEs, and the public sector. The Society will actively seek out strategic partnerships and collaborations to enhance and expand SCGN's services offerings, reach, and impact across these sectors.
We also intend to publish thought leadership publications and research materials around subjects like ESG and reporting guidelines, Independence of Independent directors, and board diversity and inclusion among other emerging issues.
Beyond the re-launch, we appreciate the fact that there's still much work to do to consistently align the brand with our new strategic focus, which is based on the following eight pillars. 
Enhancing and optimising brand visibility, and accentuating impact on stakeholders.

Building world-class research and advocacy capabilities.

Developing, launching and rolling out innovative programmes and offerings.

Diversifying the impact base across sectors and segments, especially sectors that have been underserved.

Building a strong and agile delivery model.

Developing and strengthening strategic partnerships.

Achieving funding aspirations.

Leveraging digital to transform service delivery and operations of the society. 
We appreciate the fact that "branding" is much more than a logo, tagline, name or acronym. Indeed, at the heart of our brand is a promise—a promise to provide professional support and personal value to our members today and into the foreseeable future. 
To deliver on this promise we rolled out a newly redesigned website and other digital assets. We are going digital to lead by example and show what is possible.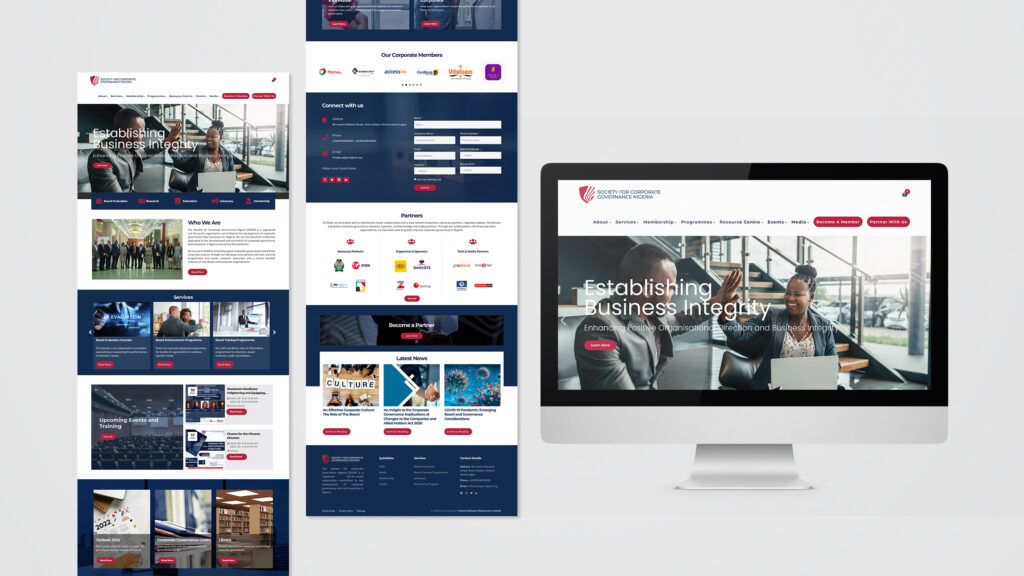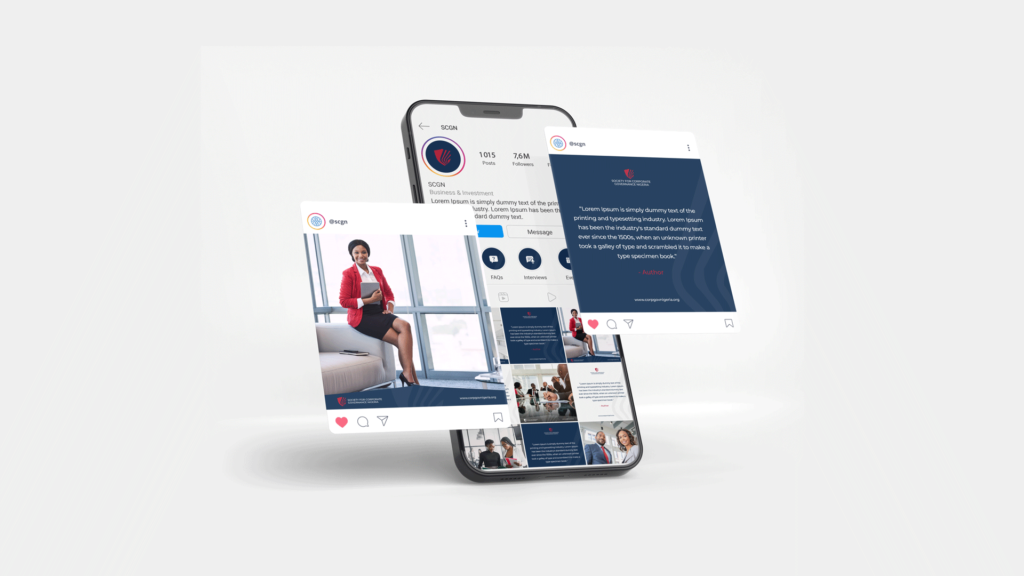 In addition, new brand collateral has also been designed.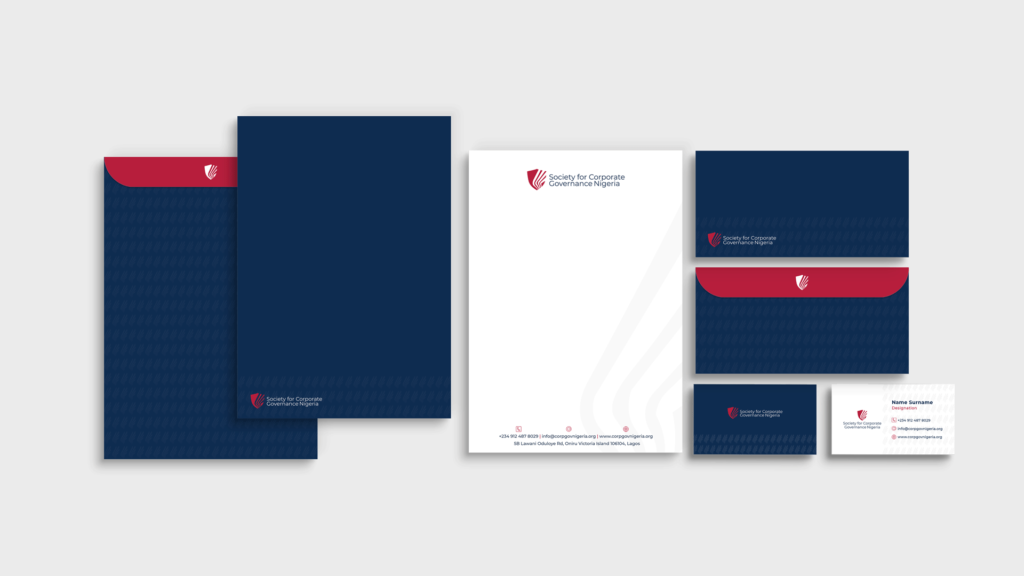 This phase of the Society is a three-year journey to tell the remarkable story of this institution and those of its extraordinary members. We will be telling these stories with the passion and importance they deserve.
I am both thrilled and honoured to lead the Society as we continue to leverage technology to boost communication with our members and the public. 
Let's do this together.
Chioma Mordi
CEO 
About The Society for Corporate Governance Nigeria
SCGN is a registered not-for-profit organisation committed to the development of corporate governance best practices in Nigeria. Today, the Society is the foremost institution committed to the development and promotion of corporate governance best practices in Nigeria.