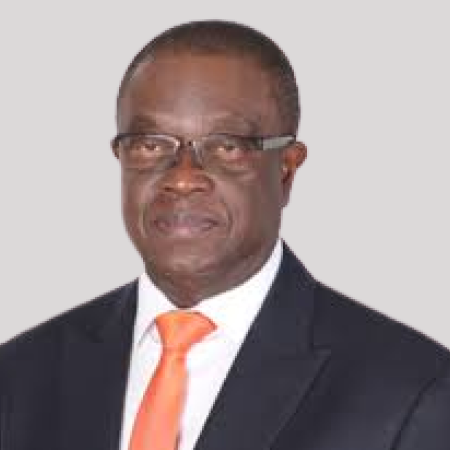 Mr Dayo Lawuyi, MON
Fellow
Mr. Lawuyi is a Fellow of the Association of Chartered Certified Accountants of the United Kingdom (ACCA). He is also a Fellow of the Institute of Chartered Accountants of Nigeria (FCA) and Member of the Institute of Management Consultants.
Dayo Lawuyi became a Board Member of a publicly quoted company in 1982 by being appointed as the Finance Director of the then Hagemeyer Nigeria Plc, now D. N. Meyer Plc. He now serves as the Chairman of the company's Board. Prior to joining D.N. Meyer, he served in various capacities in Berger Paints, Michelin Group and Rank Xerox. He also worked as a Management Consultant with the then Coopers Lybrand Associates, now PriceWaterhouseCoopers.
He was invited to the Board of Dunlop Nigeria Plc in 1986, and became the Managing Director of the company in 1991. He is now the Chairman of the Board of the Company. Mr. Lawuyi has also held a number of other Board positions in other Companies including Afribank Nigeria Plc and TrustFund Plc.
His varied experience in other economic spheres spans over 35 years, with over 26 years on the Boards of various corporate bodies. Mr. Lawuyi has also served in various other capacities, some of which include:
1. President, Nigeria Employers' Consultative Association (NECA)
2. Member, Council of the International Organization of Employers, Geneva
3. Council Member, Manufacturers Association of Nigeria
4. Member, Editorial Advisory Board of a respected Financial Newspaper
5. Board Member, Nigerian Economic Summit Group
6. President of the Organized Private Sector, 2004/2005
7. Past President, Business Club Ikeja
8. Member, Vision 2010 Committee and Coordinating Secretary of the       Privatization Committee
9. Past President, Lagos Business School Alumni Association
Dayo Lawuyi was conferred with the Member of the Order of the Niger (MON) in November, 2000