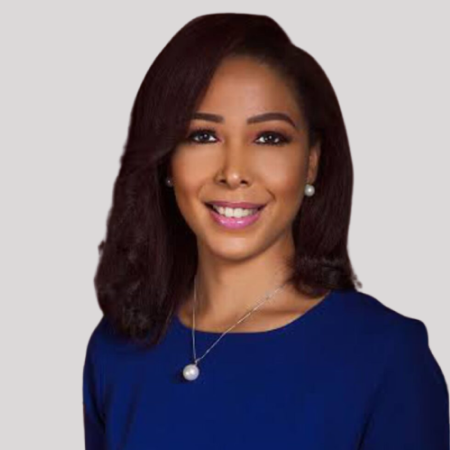 Mrs. Nkemdilim Uwaje Begho
Board Member
An entrepreneurial and strategically driven executive with experience as a CEO, Non Executive Director and Founder of both private, listed and public sector organisations.
Nkemdilim is a seasoned Information Technology professional with over 15 years of cross-sector industry experience in Nigeria, Africa's largest emerging economy. She combines strategic, digital technology and operational experience with a deep understanding of business transformation, change leadership and risk oversight.
She has designed and led strategy and implementation of digital marketing & digital transformation projects across Africa, resulting in enhanced customer experiences, customer acquisition & bottom-line growth, optimised and more cost effective operations and a more digitally skilled labour force within the organisations she has worked with.
Currently CEO of Future Software Resources Ltd. (Futuresoft), one of Nigeria's leading digital & technology solutions companies, providing a broad range of solutions for the scaling African enterprise, to consistently attract and retain its target audience, optimise its processes and increase its bottom line.
Futuresoft has served over 200 clients across 20 industries and has trained over 1,500 CEOs, executives & board members in Digital.
Her entrepreneurial background, involvement in the global and pan-African Technology landscape and a focus on building the Nigerian Technology ecosystem through enabling policy development, investing, education and mentoring, affords her a deep understanding of cutting edge innovation, emerging & disruptive technologies, as well as access to a large network of technology leaders, policy makers and investors across the continent and globally.
Nkemdilim has been recognized as an Obama African Leader, Forbes's Top Ten Female Tech Founders in Africa, Global Digital Women top 10 Most Inspiring Women in Africa, Lionesses of Africa top 100 Women and Ventures Africa 42 most Innovative Africans.
She currently serves on various private, public sector and listed company boards including Stanbic IBTC Holdings PLC, Novare Investment Fund Ltd., LASRIC and The Society for Corporate Governance in Nigeria. Nkem also sits on the advisory boards of BudgIT Foundation and Global Leaders Today USA.
Over the years she has served in the leadership of the NESG Digital Economy Thematic group; and was a member of The Nigerian National IT Software Committee and the Nigerian Electronic Voting Think Tank where she contributed to the advancement of digitalisation and shaping policy to support its inclusive delivery.