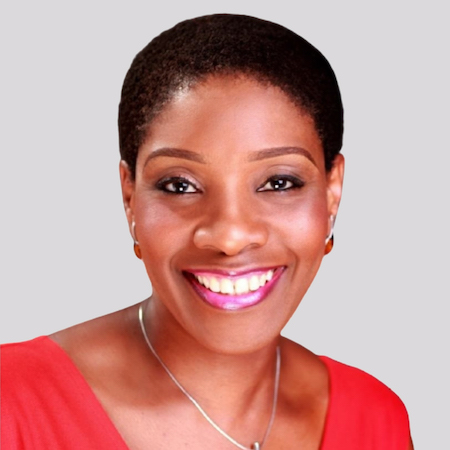 Mrs Yemisi Ayeni
Fellow
'Yemisi is the immediate past Managing Director of Shell Nig. Closed Pension Fund Administrator Ltd, a position she held for 10 years until her retirement in April 2015. A 1985 honors graduate of Economics from University of Manchester; she is also a Chartered Accountant (FCA) – Institute of Chartered Accountants in England and Wales (1989).
'Yemisi started her professional career with Price Waterhouse, London in 1985; where she spent 5 years working her way through a variety of increasingly senior Audit roles, before joining the Corporate Reconstruction team as a Manager in 1990. She returned to Nigeria in 1991 as a Senior Manager in Corporate Finance, PW Lagos.
'Yemisi joined Shell Nigeria in 1994 and held a variety of roles in various Shell companies during her 21 years with Shell. In November 2004, she was appointed Finance Director, Shell Nigeria Exploration & Production Company Ltd, earning her the distinction of being the first Nigerian woman to be appointed to the Board of a Shell Company in Nigeria.
Until her retirement, 'Yemisi was a Council Member of the Nigerian Stock Exchange and Chair of its Demutualization and Technical Committees; she was also Vice-Chair of the Pension Fund Operators' Association of Nigeria and Chair of its Institute Committee. She previously served as Chairperson, LEAP Africa and Executive Council Member, WIMBIZ.
'Yemisi is currently Chairperson of NASCON Allied Industries PLC; Non-Executive Director of Guinness Nigeria PLC, Stanbic-IBTC Pension Managers Ltd and Ultima Ltd.; Chairperson of the Dr Funmi Alakija Foundation; Vice-Chairperson of the Board of Trustees of Queen's College Old Girls' Association, and she sits on the Leadership Council for the Aig-Imoukhuede Foundation.