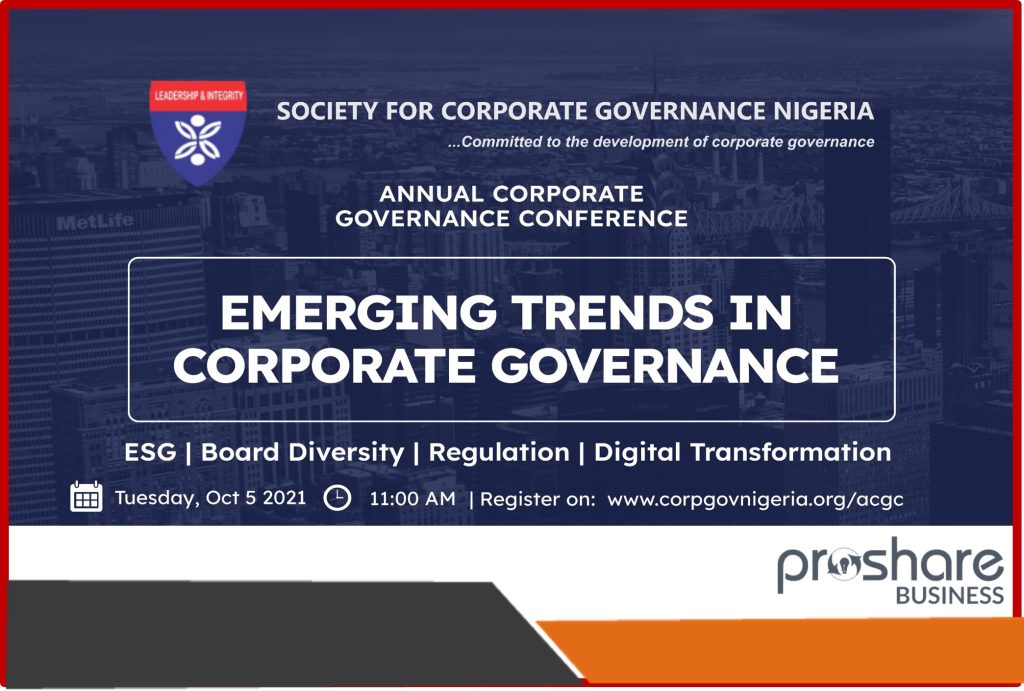 In line with our mandate as the Society for Corporate Governance Nigeria, we see Corporate Governance as the key driver of superior corporate performance and enhanced value creation. As part of its commitment to the development of corporate governance and best practices in promoting the value of efficient boards and board committees, we are hosting the 2021 Annual Corporate Governance, which is a platform for discussing pertinent issues on corporate governance.
This year's virtual conference scheduled to hold on Tuesday, 5th October 2021 by 11:00am promises to be impactful, insightful, and an expository experience as our esteemed panel of speakers discuss: Emerging Trends in Corporate Governance with a core focus on Environmental Social and Governance (ESG), Board Diversity, Regulation and Digital Transformation. Our speakers will discuss these salient corporate governance trends and provide direction and recommendations for the sustenance of highly upheld principles of Corporate Governance in these times.
The conference will have as keynote speaker, Ms. Kerrie Waring, CEO, International Corporate Governance Network (ICGN), London. Other distinguished speakers expected at the conference include Mr. Temi Popoola, CEO, Nigerian Exchange (NGX) Limited; Mrs. Nkemdilim Uwaje Begho, CEO, Futuresoft; Ms. Rukaiya El-Rufai, Partner, PwC and Ms. Rose Lumumba, Corporate Governance Specialist, IFC.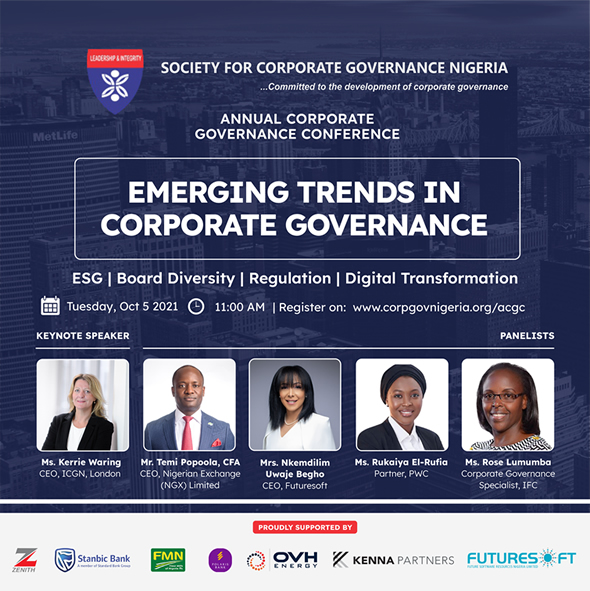 To participate in the conference, click here – www.corpgovnigeria.org/acgc