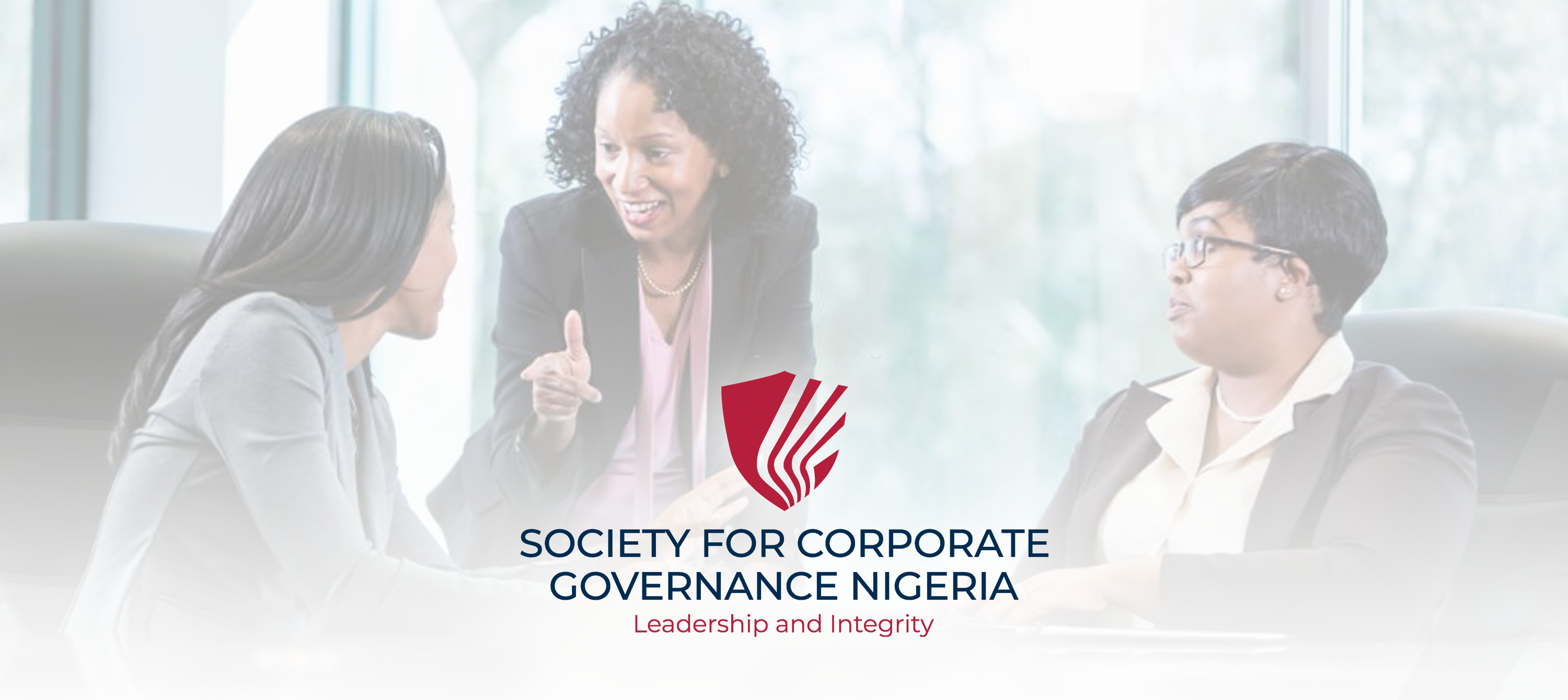 International Women's Day 2023 Round Table
The Board-Ready Female: Modeling Ethical Leadership and Driving Transformation
The Society for Corporate Governance Nigeria is set to host the 2nd Edition of its Annual International Womens Day Roundtable on the 9th of March 2023, which is held in recognition of the 2023 global celebration of the International Womens Day themed: "Embrace Equity."
The focus on 'Equity' envisions creating an inclusive world without segregation on grounds of race, gender, age, religion, ethnicity or even social status. The focus on Equity is strategic, especially for the African Continent.
Women in Africa battle with numerous barriers to attaining leadership roles, predominantly due to socio-cultural and traditional gender roles. This explains why we arguably do not have an equitable representation of women on boards, a concern which has been expressed by the Society for Corporate Governance Nigeria on various platforms.
At the Society for Corporate Governance Nigeria, we believe that diversity on the board is crucial to a high-functioning organisation. Also, it is our belief that the creation of a more inclusive system will have a positive impact on the functioning of an organisation, its decision-making process and ultimately, on its success. Many studies have shown that companies with women directors on their boards perform better than those without women by specific metrics, such as greater returns on equity, higher returns on invested capital, higher R & D intensity and report higher levels of overall innovation.
A report by Thisday newspaper on NGX top company listings has revealed that women hold less than 25% of corporate board positions in Nigeria. This figure is highly disappointing and the need to better the statistics in coming years has necessitated this roundtable. The big question becomes – How do you get more women on boards?
The event will feature discussions such as:
1. Is the lack of women on boards a supply side or demand side problem?
2. Are diversity focused professional networks a viable solution or simply an under-utilised solution?
3. Are current board recruitment processes a deterrent to achieving gender diversity of boards?
4. How should current directors leverage their own network to connect with potential female directors?
5. What incentives could government provide for the private sector companies to encourage them hire more women leaders at decision-making levels?
This is a huge step by the SCGN in fashioning a corporate environment with increased female board participation. This roundtable event is aimed at bridging this gap and we invite experienced and aspirational male and female directors to attend.
Date: Thursday, 9th March, 2023
Time: 10:00 AM WAT/GMT+1
Venue: Hybrid